Web Authentication (Shibboleth) provides the Brown community with the ability to protect web resources and exercise fine-grained control of access to those resources to members of the Brown Community as well as other institutions that use Shibboleth. As part of the Shibboleth federation, Brown community members may be granted the ability to access web resources at other institutions with their Brown username and password.
If you're a member of the Brown community, you have probably seen a Shibboleth login screen - it looks like this: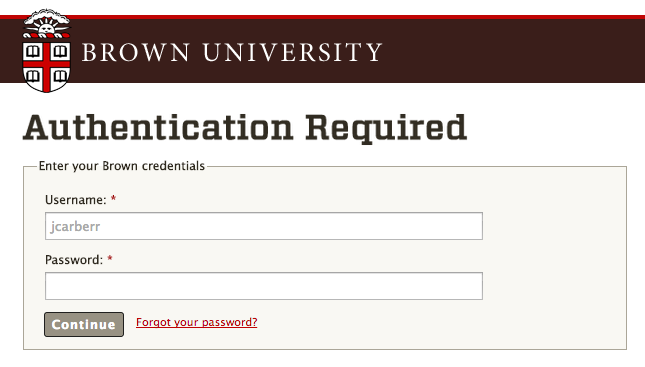 Request this Service
Want people to log in to your system using Shibboleth? Installation/Configuration instructions are available at the Online Help link. OIT can provide assistance if you need it.